Slovenia's National Youth Programme
The National Youth Programme (NYP) is a horizontal guideline aimed at coordinating actions and policy strategies regarding the youth sector at national level. It is an independent strategy. Its scope is inter-jurisdictional, meaning that the NYP aims at guiding other ministries in developing legislation which ensures protection and fostering of the youth sector. The procedure for the NYP is determined by the Public Interest Act on the Youth Sector (ZIJMS) and the Youth Council Act.The Programme is based on the Youth 2010 Study. The objectives of the NYP are in line with the European Youth Strategies. The NYP aims to provide better educational opportunities for young Slovenians, with formal and non-formal training and to better young people's competences and chances of employment. It aims to foster mobility abroad of young people and to improve quality of employment and better work-life balance.
Institutions
Who was involved and how? Click on an institution to learn more.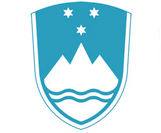 Office of the Republic of Slovenia for Youth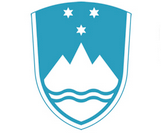 Ministry of Education, Science and Sport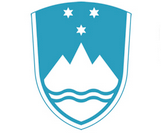 Slovenian National Assembly
Timeline
Text of the Motion for a Resolution on the National Youth Program 2013–2022
The Ministry of Education, Culture and Sport sends the proposal to the Government of the Republic of Slovenia.
Comments and amendments on the Motion for Resolution
The appointed Committee on Education, Science and Sport and Youth and representatives of the Italian and Hungarian Communities deliver their comments on the motion.
Contribution to the public hearing on the Motion for a Resolution on the National Youth Program 2013-2022
Youth Plus & Young Slovenia NSi youth (Mlada Slovenija podmladek NSi) express their input on the resolution together with others.
Opinion on the motion
The National Council expresses its opinion on the resolution.
Letter to the Government and the MDT
According to Article 217 of the Rules of Procedure the President of the National Assembly addresses the government.
Amendments
Amendment to Chapter 1 by the Parliamentary Group of the Slovenian Democratic Party, not adopted. Amendments to Chapter 2, Section 1 of the Resolution are put forward by several Parliamentary parties/groups and are all adopted. Following amendments to Chapter 3, Section 2; to Chapter 5, Section 4 and to Chapter 7, Section 6 of the motion are put forward by deputies and adopted.
Review of amendments and discussion
The Committee on Education; Science; Sport and Youth submits an amendment draft act which is then discussed by the National Assembly.
Vote
Following a vote, the proposal is adopted and sent to the Official Gazette of the Republic of Slovenia by the President of the Assembly and the Secretary General. The Resolution on the National Youth Programme is published in the Official Gazette of the Republic of Slovenia, No. 90/13.